Do you need to download something from the internet but the torrent site is unavailable? This problem occurs due to Geoblocking. In this guide, we will discuss Geoblocking and how to bypass Geoblocking?
What Is Geo-Blocking?
Geoblocking, also known as geoblocking technology, is a technique that blocks access to Internet material depending on the user's geographical position.
The internet is one of the most essential modern breakthroughs; it includes everything you want and need. It is a significant step in bringing the globe closer together.
It is a huge and never-ending wellspring of information in the appropriate hands. However, as more information became available to individuals, the need to impose certain restrictions on the internet developed.
There were rules put in place to safeguard internet users and combat piracy. The countries developed their own set of regulations to govern the internet.
As a result, certain websites were only prohibited in certain countries. So, even if a website is prohibited in one jurisdiction, it may be accessible in another. It was inconvenient for anyone who wished to use the internet freely. This is referred to as geoblocking.
Virtual Private Network, or VPN, is not a new term for netizens. They utilize VPN on a regular basis for a variety of purposes such as unblocking torrent websites, viewing online content, and so on.
Not only this, but VPN also is helpful for business people who have to stay in contact with their office even if they are working from a different location.
VPNs are nifty tools when you want to surpass the geo-restrictions and use the internet for fun or business-related work. Also, it protects your anonymity and data from theft to keep you safe on the internet.
Now, a question arises how a VPN does all this? How does a VPN work? Let us try to understand the intricate working of VPN in simple terms.
How Does Geo-Blocking Work?
Every device has an IP address. That IP address becomes your virtual address when you are online. Your IP address is traceable to find you and your device.
The software detects a user's location in a variety of methods in order to deploy the proper restriction protocol. This often entails determining location based on an IP address, verifying profile information, and measuring ping. This technique is sometimes a result of a government decision, but it is more typically used by a corporation.
Geo-blocking technologies prevent people in specific locales from accessing websites. Companies might restrict website access for users who are in a restricted area. This gives them the opportunity to develop material that is only available to the intended parties. This technology allows a company's system to automatically measure the specifics of user locations and assess whether or not to provide access.
This, in turn, affects who sees material and, more significantly, what sort of material is generated and distributed in particular regions of the world.
How to Bypass Geo-blocking Using VPNs?
You can easily bypass almost all geo-block by using VPNs. Below, we will tell you what VPNs do and how to uses them to bypass geo-blocks.
Download and Install a VPN. We will recommend ExpressVPN(Get 49% off + 3 months extra off). What a VPN does, it changes your IP address virtually. It shows your location in a different country. It allows you to access the internet of that country.
When you turn on the VPN and use the internet, VPN becomes the mediator of your data. So all of your data passes through a VPN. The VPN will provide you with an IP address from any region of your preference.
So, it seems that you are sitting in that country and using their internet. Since the VPN is your source now, geo-restrictions are gone.
The data you are supposed to receive also passes through this VPN. During this passage, all of the data turns into gibberish.
Even if someone tries to intercept and steal your data, they will only obtain meaningless sequences of letters and characters.
So VPN shoots two birds using a single stone – passes geo-restrictions and protects your data and anonymity. For these features, VPNs are famous among the people who want to protect their internet freedom and safely use the internet.
What Are The Uses of Geoblocking?
Geo-blocking can be used for a variety of purposes. It is necessary for applying tax codes to internet transactions (different areas have different tax laws).
Geo-blocking limits a company's content to places that are not in its target audience. It also prohibits material that might possibly affect the product or service's image.
This keeps corporations in control of their online releases, which would otherwise be available to everybody, regardless of location. In other ways, it is a limiting instrument that may aid in the sharing and dissemination of information.
The capacity to safeguard licensed and copyrighted information is the most crucial feature of geo-blocking technology for enterprises.
Companies are finding it increasingly difficult to oversee digital protection of intellectual information, and geo-blocking offers a potential answer.
One reason it is critical to employ the most powerful technology properly is that it must limit those who attempt to evade it. It's one thing for the instrument to be used to limit the willing. It's a very another matter to prevent individuals who want to try to circumvent the ban from doing so.
Consider the following scenario: a firm obtains the rights to exhibit a movie for its clients. This would allow them to show the movie to clients at the place agreed upon during the contract's creation.
To avoid a contract infringement, they would implement geo-blocking to keep the screenings inside the permitted zone.
This highlights how, in many ways, something restrictive is exactly the reverse (the movie couldn't be shared without the restricting measures).
Advantages and Disadvantages of Geoblocking
Just like other things, there are pros and cons of VPN as well. Let us take a look at the advantages and disadvantages of using a VPN-
Advantages
Honor Agreements with Partners
When it concerns streaming services, content providers frequently get into partnerships with other networks to stream their material to other parts of the world.
To uphold their end of the bargain, content publishers would frequently ban visits from certain nations. One case in point is the BBC's streaming service, BBC iPlayer.
The material is geo-blocked because the BBC's programming is exclusively intended for UK audiences because it is supported by taxpayers. Geo-blocking makes it easier for businesses to comply with regulatory requirements.
Managing Customers Across Multiple Regions
Geo-blocking is simpler for firms that serve a global consumer base. Having a multi-regional consumer base presents various obstacles, including payment method barriers since some online payment gateways are not approved or processed.
When distributing items to distant places, there is also the issue of logistics. With diverse product catalogs and pricing systems, geo-blocking makes it easier to work around these issues and respond to the individual demands of the local market.
Geo-blocking also makes it easy to cater to consumers from all over the world, since they may be diverted to a local website that meets their unique demands.
Disadvantages
Geo-blocking is easy to bypass
Geo-blocking is readily circumvented. Since geo-blocking has become so popular, numerous alternatives, such as proxies and VPNs, have been developed to circumvent the barrier.
These solutions function by masking the IP address with another one, making the receiving server (where the company website is situated) believe that the visitor is from another place.
Users may use VPNs and proxies to visit any website from any location without the knowledge of the company.
Some VPNs and proxies are country-specific, allowing users to access versions of websites that are not available in their location.
It's Heavily Regulated In Certain Places
The EEA has already enacted anti-geoblocking legislation, thereby making it unlawful to block someone based on their IP address or redirect somebody without their knowledge.
This means that region-based blocking is more of a burden than an asset unless corporations are willing to risk breaking the law.
Businesses that use geo-blocking must reevaluate their sales systems in these locations to eliminate any regional impediments from their website in order to comply with the rules.
How to use VPN?
The language and operation of a VPN may appear to be quite complex, yet utilising it is surprisingly simple. It only takes a few touches on your device to make it secure. Here's how to effortlessly configure a VPN service on your device:
Purchase a VPN subscription from your favorite provider. We choose NordVPN because of its outstanding features.
Install its app on your smartphone, tablet, or PC.
Run it and select your preferred nation.
If you don't have a preference, you can just run it.
Open or refresh the torrenting website.
That is how you can use your smartphone to operate a VPN.
Best VPNs for Bypassing Geo-Blocks
We now understand how to utilize a VPN. Let us now discuss the VPNs that are now accessible on the market. If you open your mobile app store or search the internet, you will find hundreds of various VPN software and apps. Some of them may even be free.
As appealing as they may seem, using a fully free VPN on your device is never a smart idea. VPN is mostly used for security. Free VPNs rob you of your security. They might log or monetize your data for a profit.
Because VPNs act as a filter, all data must travel through them. These free VPN services may steal your data or provide insufficient protection.
In either scenario, you are in danger. A commercial VPN, on the other hand, values the confidence you place in it. It encrypts your data before each transmission and ensures that there are no leaks on their systems.
It also does not slow you down and provides a lag-free experience. It may cost you a little extra, but it is a little thing to pay for your safety. Having said that, here is a list of the top VPNs for you:
ExpressVPN
If you ask a specialist for the best VPN, they would surely recommend ExpressVPN. ExpressVPN has been unanimously rated the finest VPN, and its list of benefits is extensive.
There is simply a single button on the screen. It toggles the VPN on and off in a second. The fastest aspect of this VPN is its speed. You will always receive the best possible speed regardless of which server you connect to or what you are watching.
Security goes hand in hand with fast speed and user experience. ExpressVPN is ideal for any circumstance thanks to industry-standard features such as a kill switch, no DNS leak, strong encryption, and P2P servers.
If you have any problems, there is a lightning-fast customer service system that helps you. With all of these qualities, it is impossible to shake ExpressVPN from the start.
NordVPN
If you ask any gamer about VPN, they will always recommend NordVPN, and they are not incorrect. This VPN meets all of the demands of any gamer, with 5,300+ servers in 80+ countries.
Its one-of-a-kind feature, the NordLynx protocol, makes connections quicker and more reliable. Aside from industry-standard features, it also has a double VPN, which routes your data via two VPN filters to ensure you are even safer online.
Furthermore, a stringent no-log policy preserves no record of any of your sessions, allowing you to remain totally invisible and safe online.
Expert customer service is available 24 hours a day, 7 days a week to assist you with any minor or large problem you may have. Even after all these features, NordVPN costs just $3.71/month for a two-year plan.
Surfshark VPN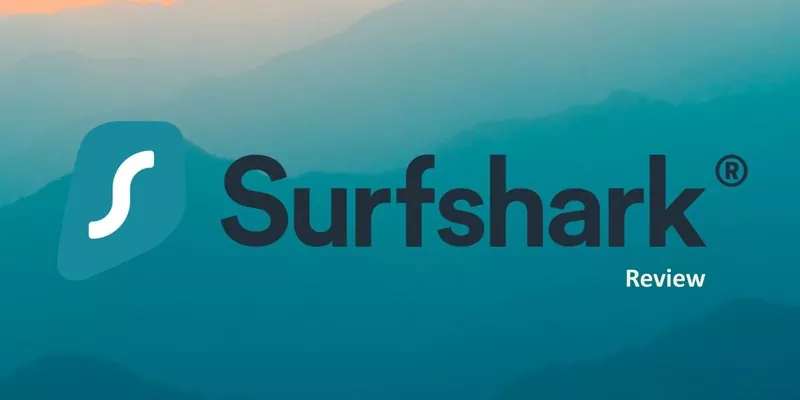 What if I told you that you could have the finest VPN features for a lower price? Surfshark does this. Despite its newness on the market, Surfshark VPN does not waste time in raising the bar.
Will include all of the functionality seen in previous and more popular VPN services. Its user-friendly interface, kill switch, and superb P2P service makes it ideal for torrenting and streaming.
Surfshark offers servers in over 60 countries and enough servers to maintain good speed even during busy hours. It also boasts great device compatibility and limitless connections from a single account, something most other VPNs lack.
When it comes to privacy, it adheres to the same industrial standard specifications. It costs as little as $2.5 per month for two years.
Hotspot Shield
If you choose speed over servers, Hotspot Shield is the VPN for you. Hotspot Shield can provide the fastest performance on any server because to its CatapultHydra protocol.
Other security features, such as round-the-clock customer assistance, are on par with other well-known VPN providers on the market.
It allows several devices with up to five simultaneous connections, making TV viewing more flexible and entertaining.
When it comes to pricing, it is one of the most affordable VPNs with the fastest speeds; its membership fee starts at $2.99/month for a three-year plan.
IPVanish
It is one of the more cleverly made VPN service providers, with a real-time performance graph. The IPVanish Android app has more features than any other VPN on the market.
One of IPVanish's most appealing features is the option to connect to many servers at the same time. There aren't many VPNs that provide limitless connections.
It is one of the features that make IPVanish a favorite among those who have many devices or who require a single software for the entire family. Its price starts at $2.63/month for a year-long plan.
Verdict
Following thorough research and testing, it is reasonable to state that ExpressVPN remains the finest VPN software on the market, with NordVPN coming in a close second if you are looking to bypass geoblocks.